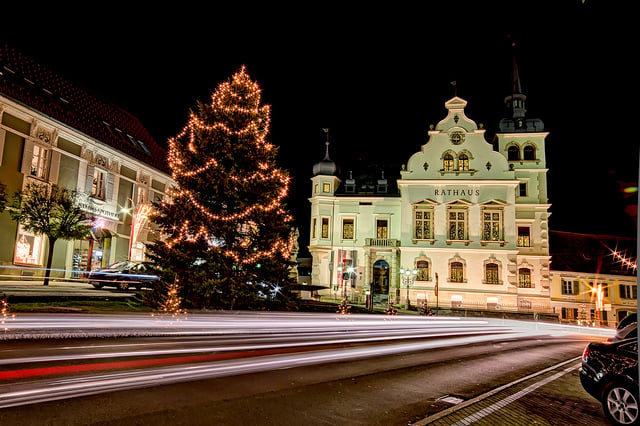 When it comes to cultural eccentricities, Christmas traditions are a great leveler. For the last 150 years, much of the Western world's warm and fuzzy holiday spectacles have featured a jovial, red-robed protagonist capable of defying time and space to bestow all good children with gifts. Halls are decked with holly, chestnuts are roasted by the fire, and classic tunes provide the merry soundtrack for carefree familial debate. White or dark meat? Xbox One or PlayStation 4?
Meanwhile, Europe features more mature holiday celebrations. Evil spirits conjured from ancient folklore are unleashed upon the festive consciousness, creating a holiday experience more reminiscent of our Halloween. In Austria, Santa's arch-nemesis, who goes by the name of Krampus, dominates the proceedings. In England, December 24 brings the archetypal 'Nightmare Before Christmas' when children shiver with excitement and fear as parents tell Victorian ghost stories by the fire. In Portugal, the traditional feast Consoda is enjoyed by all the family, including the dead, for whom a place is still set at the table. Italy has La Befana, the bulbous-nosed witch figure who travels on her broomstick on January 5 lavishing festive treats upon Italy's well-behaved children. Celebrations in her honor culminate with the Regata delle Befane when men dress up as the beloved crone before embarking on a boat race along Venice's Grand Canal — an unlikely twist on Shakespearean cross-dressing.
Clearly, 'oddness' is a relative concept, and America has its own festive idiosyncrasies. The most popular Christmas song ever, "White Christmas," was penned by one Jewish believer called Irving Berlin. In one state, Christmas is about peace, goodwill, and the right to bare arms. One Arizona gun store in 2011 invited customers of all ages to 'Get Your Picture Taken With Santa and His Machine Guns,' which makes marauding Austrian devils seem quite a healthy dose of fun by comparison. Here are just five of the most unique Christmas traditions from around the world.