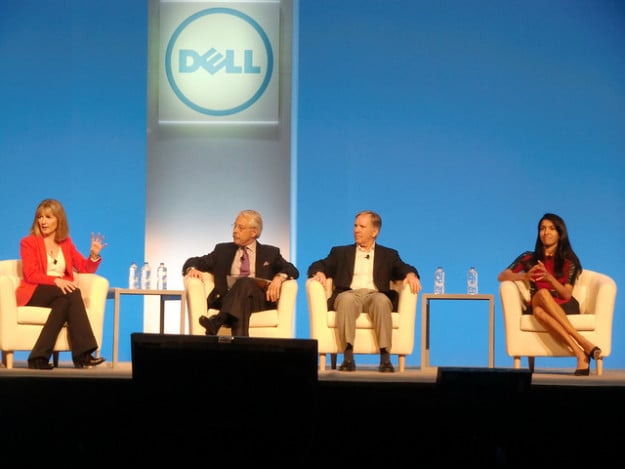 Michael Dell has started taking a more public role in his fight to take Dell (NASDAQ:DELL) private, filing a report for investors with the SEC that casts rival Carl Icahn's bid as unsatisfactory. While Dell's founder continues to plead his case to shareholders in preparation for a July vote, a third option looms over the transformation of Dell: investors could conceivably have a court appraise the value of shares.
A Gretchen Morgenson column, which appeared in Saturday's New York Times, called attention to a rarely used but real possibility for Dell's shareholders. The company is incorporated in Delaware where the Court of Chancery could actually review all the documents pertaining to the Dell buyout and determine what investors ought to be paid for the company's long-term value. Michael Dell and his team would then have to pay shareholders the amount decided by the court.
For investors who have been wary of getting poor value for their Dell holdings, it may be a superior option. Enthusiasm for Carl Icahn's proposals remains limited (Dell's board never got behind any), and Icahn has never delivered the complete terms dictating his buyout proposal. In Michael Dell's view, there are too many risks involved with Icahn's bid, and not enough promise the company can make the transformation needed to increase stock value. If appraisal litigation took place, investors might get the best of both worlds, in the form of higher prices and less risk.