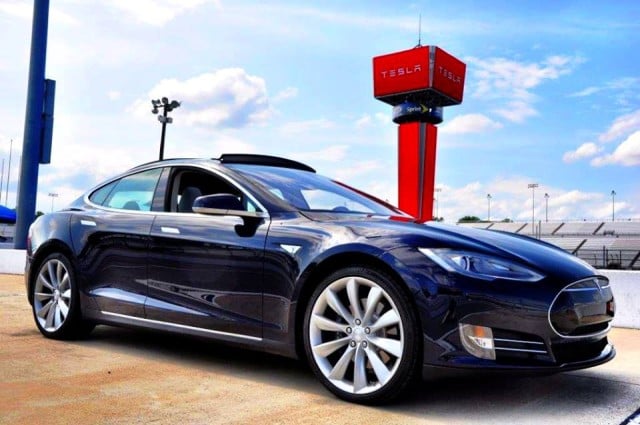 The nonstop roll of Tesla Motors (NASDAQ:TSLA) continued this week as CEO Elon Musk took to Twitter as well as CBS to boast about the Model S's perfect safety rating from the National Highway Traffic Safety Administration (NHTSA). Meanwhile, Bloomberg reports that Tesla landed at least 300 orders for the Model S in Hong Kong, where the company plans to open a showroom this fall. Still, several obstacles may stand in the electric car maker's way in China.
Plenty of Good News 
There was plenty to celebrate on the positive side of the ledger for Tesla. The company released a statement saying it had "achieved a new combined record of 5.4 stars" in NHTSA safety tests of its flagship Model S sedan. Though no one – including the NHTSA – had ever heard of a score above a 5-star rating, Tesla's company statement notes the Vehicle Safety Scores would back up the automaker's claims.
Musk piggybacked on the news by telling CBS's This Morning that the Model S actually destroyed the crusher that tried to crush the Model S during the test. There never seems to be a dull second for Tesla, and the public posturing of its chief executive appears orchestrated for that very effect. However, with Tesla, there are always the numbers to back up the company's boastfulness.