AT&T, Inc. (NYSE:T): Current price $34.5064
AT&T Inc. plans to introduce their Digital Life home monitoring service in eight United States markets, this March, as part of their efforts to expand wireless services beyond phones. The No. 2 U.S. mobile service provider will offer subscriptions with protection from burglars to water leaks and services that include remote energy conservation for what they hope will become a $1 billion business.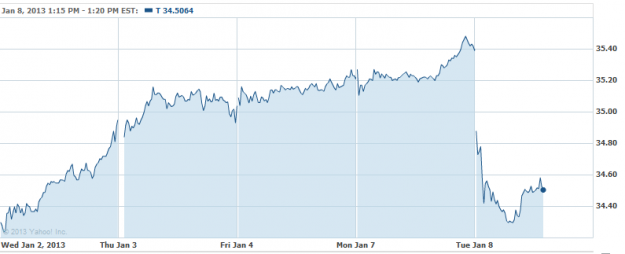 Save time and make money with our LOWEST ADVERTISED PRICE EVER to help you achieve your financial goals in 2013. This is a LIMITED TIME OFFER, so get your Stock Picker Newsletter now!