AT&T, Inc. (NYSE:T): Current Price $35.20
The company showed 4.7 million iPhone activations last quarter, but it did not differentiate between sales of the new devices and activation of used or unlocked phone devices that could have subscribed to AT&T Inc. network. AT&T sold 6.1 million smart phones in total and fell behind the 6.8 million smart phones Verizon sold last quarter. AT&T states that is saw a "record sales quarter" for Windows and Android phones, and obviously, the iPhone is the bigger part of the picture at AT&T than at Verizon.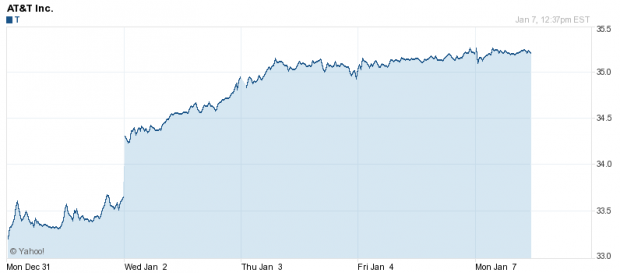 Save time and make money with our LOWEST ADVERTISED PRICE EVER to help you achieve your financial goals in 2013. This is a LIMITED TIME OFFER, so get your Stock Picker Newsletter now!
Sprint Nextel Corp. (NYSE:S): Current Price $5.92
In a new update on Sprint's support page that discusses the Windows Phone 8, Sprint revealed that they have begun to work with Microsoft to provide Windows Phone devices on its network and the company also mentioned that Windows Phone 8 devices would arrive during 2013. However, as of now, no dates were given.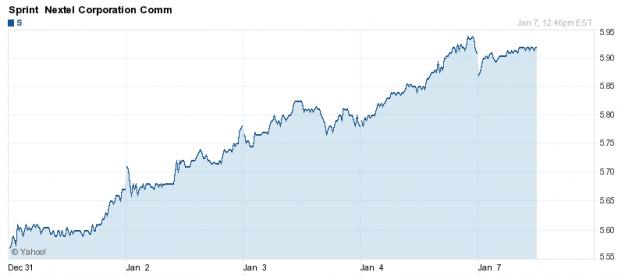 Are these stocks a buy or sell? Let us help you decide. Check out our Stock Picker Newsletter now.