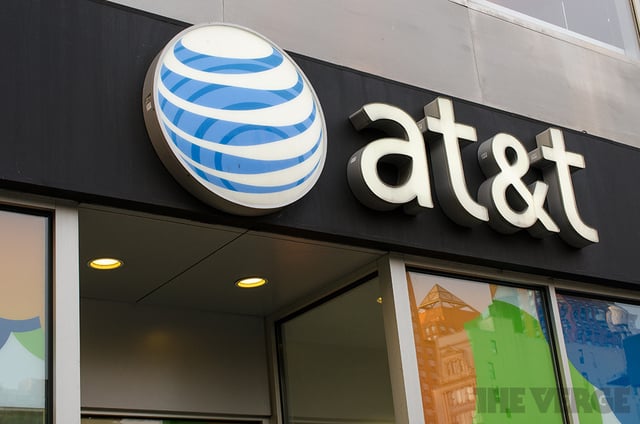 On Thursday, British wireless carrier Vodafone (NASDAQ:VOD) confirmed that it's in talks with Verizon Communications (NYSE:VZ) to sell its 45 percent stake in U.S. carrier Verizon Wireless to Verizon Communications, which would make the American company the sole owner of America's most profitable wireless carrier. Now, Bloomberg reports, Verizon competitor AT&T (NYSE:T) has expressed interest in buying the Vodafone assets that remain if the deal goes through.
According to the report, AT&T has been looking to buy assets in Europe for awhile. People familiar with the talks said that AT&T wants to remain focused on wireless and would lose interest if Vodafone chooses to pursue cable or fixed-line businesses in order to start offering bundled packages that include cable and broadband along with wireless phone service. An analyst cited by Bloomberg guessed that AT&T would pay around $124 billion for what's left of Vodafone after Verizon buys the company out of Verizon Wireless.
AT&T is interested in expanding to Europe, as the continent has recently begun installing 4G networks that have been available in the U.S. for some time. Vodafone is also one of Britain's most global companies with assets all over the world, which would fit into AT&T's global strategy, according to another analyst cited by Bloomberg.