Thanks to consumers willing to take on student debt and auto loans, consumer borrowing in the United States increased in December for the fifth consecutive month.
Overall, consumer credit ex-mortgage amounts rose $14.6 billion in the final month of 2012 to reach almost $2.8 trillion, according to the Federal Reserve. In comparison, the median forecast of 30 economists surveyed by Bloomberg expected only a $14 billion increase in December. Revolving credit, which includes credit cards, declined by $3.63 billion, the biggest drop since July 2012, but it was easily offset by the surge in non-revolving debt.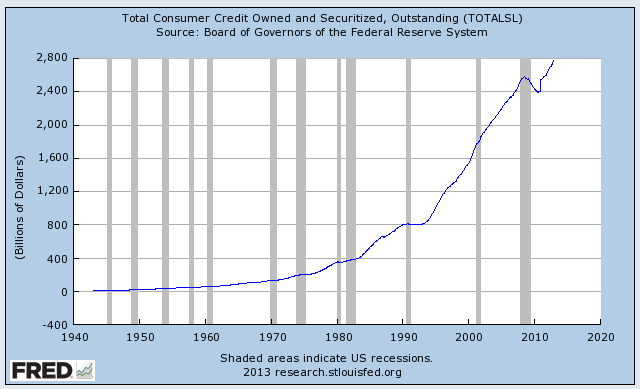 Financing for major items such as college tuition and auto purchases jumped $18.2 billion in December, the biggest gain in 11 years. Lending by the federal government, primarily for education loans, increased by $5.5 billion.
The results echo recent reports about auto loans and the student loan bubble…