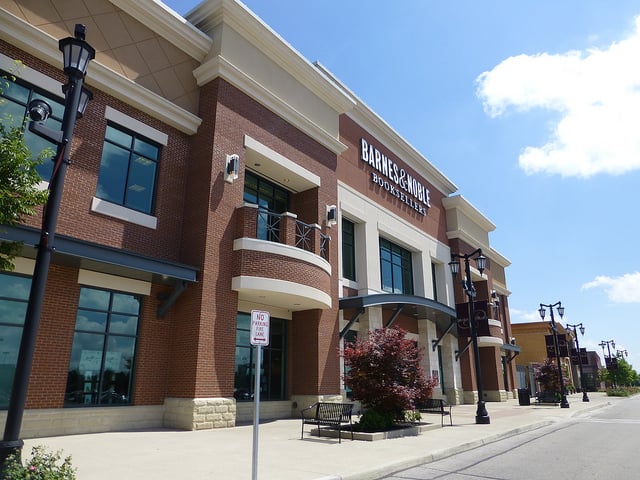 Barnes & Noble (NYSE:BKS) unveiled predictably lackluster holiday sales results, as the struggling bookstore chain still can't seem to get consumers interested in its Nook e-reader.
Retail sales at Barnes & Noble's bookstores and website brought in $1.1 billion in revenue, a drop of 6.6 percent year-over-year, something the store attributed to a 5.5 percent fall in comparable sales and store closures. Results for the company's Nook segment were even worse, falling 60.5 percent in comparison to 2012′s holiday results and only making $125 million for the nine weeks ended December 28.
Sales of Nook devices and accessories dropped 66.7 percent to $88.7 million due to fewer devices sold and lower prices. Sales of digital content for Nook devices also declined, falling 27.3 percent to $36.5 million.
Before the holidays, Barnes & Noble enlisted 30 Rock actor Jack McBrayer for commercials advertising both the Nook and the company's brick-and mortar-stores as the perfect place to shop for anyone in the family. It looks as though even the recognizable actor couldn't convince people to buy Nooks over the holidays.