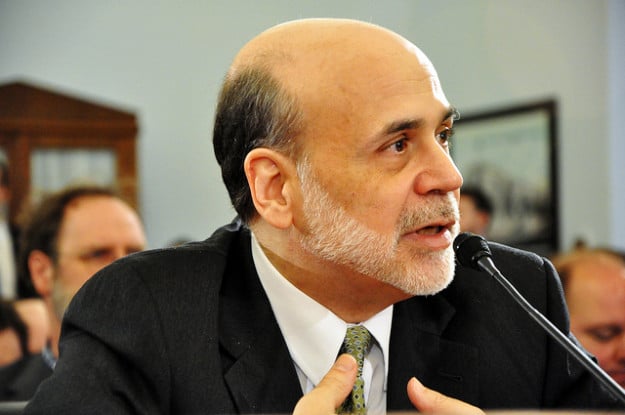 Financial markets have been known to vacillate wildly when Ben Bernanke speaks. In the Federal Reserve Chairman's final speech in Philadelphia, Bernanke conveyed a tone of cautious optimism in assessing the state of the U.S. economy and reiterated the central bank's in-for-the long-haul approach, saying there was no slacking in the Fed's "commitment to maintain a highly accommodative monetary policy for as long as needed," Reuters reports.
QE taper a symbol of progress: Bernanke
Bernanke spoke at the American Economic Association forum on January 3 at a Philadelphia hotel in what Reuters describes as a packed house of economists, journalists, and students. The outgoing Fed chairman, who will be replaced by Janet Yellen at the end of January, did not sugar-coat the state of the U.S. economy in the last formal address he will make as leader of the reserve bank.
According to Reuters, Bernanke described the economy's recovery as "clearly…incomplete" but reminded the audience that there was no question the Fed would continue its accommodative ways as that recovery continues. As for the highly scrutinized bond-buying initiative known as quantitative easing, or QE, Bernanke told the crowd the slight pullback in December 2013 was a manifestation of progress.