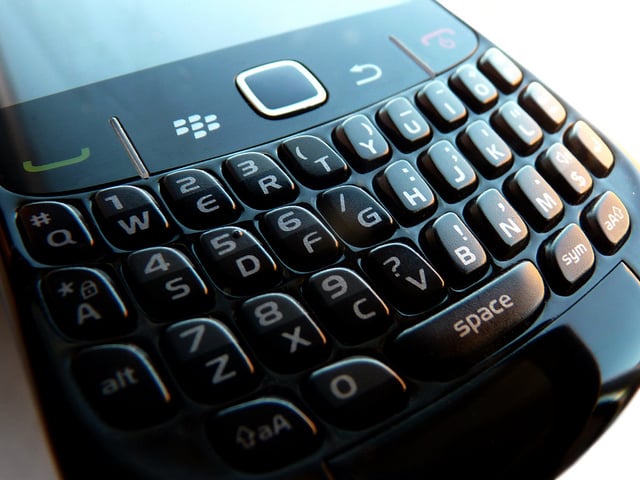 Finally, there's some potentially good news for BlackBerry (NASDAQ:BBRY), and it's all thanks to a multi-headed dog.
Not exactly, but the struggling Canadian smartphone maker does have private-equity firm Cerberus Capital Management LP to thank for its recent stock rise. BlackBerry shares were up 1 percent on Wednesday in New York, and although the appreciation was slight, it still reflected a reverse to the significant 33 percent slump Blackberry has witnessed over the past 12 months.
News of a possible BlackBerry bid from Cerberus helped rally the stock Wednesday, and although the New York-based firm has remained mum about the prospect, both Bloomberg and Reuters maintained their belief that Cerberus is considering an offer for the Waterloo, Ontario-based company. According to Bloomberg, Cerberus is known for its expertise of dealing with struggling companies, and such a deal could prove extremely valuable for the smartphone maker, which has watched its sales plummet and its consumer demand drop off.