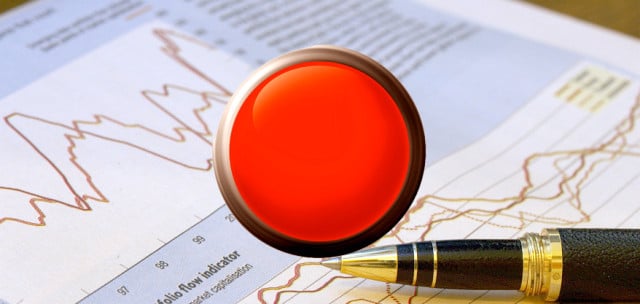 U.S. stock futures have remained stable this morning as investors wait for data on American consumer sentiment and business activity. The S&P 500 is headed towards its best first half of the year since 1998 after better-than-expected economic reports and assurances that the Federal Reserve will not end stimulus in the next couple months led to a three-day rally this week.
Futures at 8:30 a.m.: DJIA: +0.01%  S&P 500: +0.04%  NASDAQ: -0.01%
Here's your cheat sheet to today's top stocks stories:
Nike Inc.'s (NYSE:NKE) fourth-quarter profits beat analyst expectations, growing 22 percent to $668 million. An increased demand for running and basketball equipment in North America drove the growth. In China, however, the company did not do as well, as consumers unhappy with Nike apparel forced the company to give discounts. The news comes on the heels of a management overhaul of the world's largest sporting goods company announced last week.
BlackBerry (NASDAQ:BBRY) shares have plummeted 17 percent after the smartphone maker reported a net loss of $84 million for the quarter ending June 1, a loss even bigger than analysts had been expecting. BlackBerry reported a loss of 13 cents per share, more than doubling analyst estimates that the company would lose 6 cents per share. The company is forecasting more losses for the current quarter, but continues to hope that the new BB10 model will help it win back some of the market share it's lost.