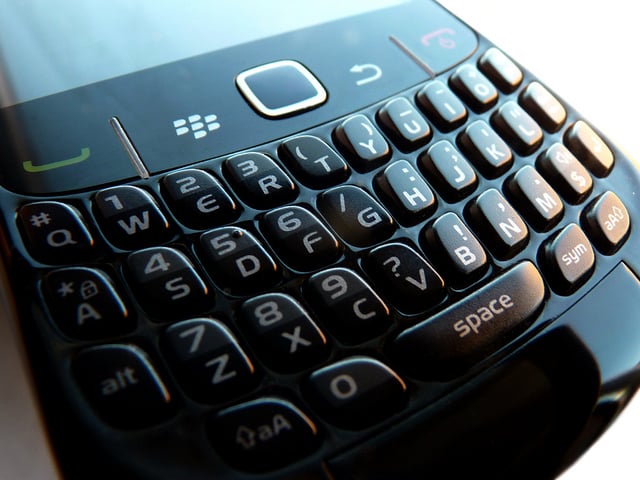 Aiming to shoot off the vultures circling over BlackBerry (NASDAQ:BBR) — the smartphone competitors attempting to attract new customers by by peddling false information about the company's supposed upcoming demise — its new Chief Executive Officer John Chen told customers in an December 2 open letter that "we are very much alive." This week, Prem Watsa of Fairfax Financial Holdings (FRFHF.PK), the company's largest shareholder, backed up that assertion by telling Reuters that Chen was committed to revamping the mobile phone maker. He is in it "for the long haul," Watsa said.
After attempting to execute a $4.7 billion offer to take BlackBerry private earlier this year, Fairfax Financial decided to take a lead role in a $1 billion note offering to provide the smartphone maker with money to fund the turnaround. In early November, when calling off its plans to go private, BlackBerry also changed chief executives, replacing Thorsten Heins with Silicon Valley veteran John Chen. In announcing his departure, Heins wrote that the Fairfax investment as a "vote of confidence in the future of BlackBerry."
Watsan made no pretense about BlackBerry's current position. "You never look back, you deal with the hand that you have, there's no use looking at whether you can get four aces or a flush, you deal with the hand that you have," he said. However, he was confident the CEO could turnaround the company's fortunes. "We think BlackBerry is an iconic company, an iconic brand, it's known worldwide. It's a company that deserves to exist and with John Chen it will." BlackBerry may be an iconic company, but over the past five years, shares of the company's beleaguered stock have lost more than 85 percent of their value. Shares have also lost 46.95 percent over the past 12 months and 48.36 percent since January.