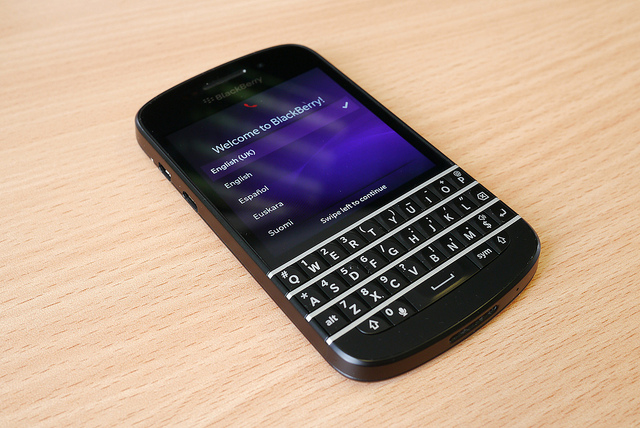 BlackBerry's (NASDAQ:BBRY) breakup continues to be a turbulent one, and recent reports show that the Canadian tech company is willing to go to great lengths to expedite the process, even if it requires a pretty payout.
Last week, we learned that BlackBerry's biggest shareholder, Fairfax Financial Holdings, signed a letter of intent for a $4.7 billion buyout. It was undoubtedly a step in the right direction for the struggling tech company, but considering Fairfax CEO Prem Watsa still has yet to obtain financing or recognize interested partners for the deal, BlackBerry still has a long way to go, and now it is reportedly ready to help speed up the process.
According to Bloomberg, BlackBerry has agreed to pay Fairfax a $157 million breakup fee for a tentative takeover offer. Such a deal could encourage Fairfax to move more quickly to obtain financing and confirm the buyout, but it could also deter rival bidders — and that's a risk BlackBerry is willing to take.