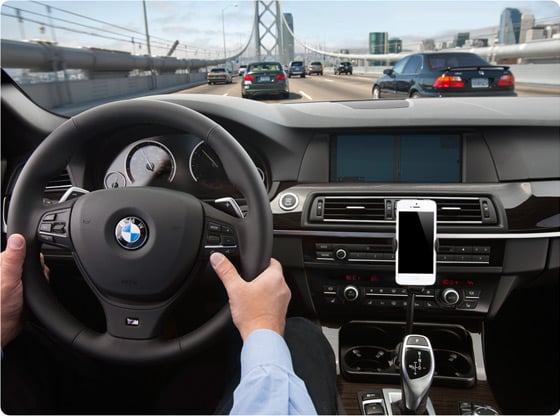 Apple (NASDAQ:AAPL) fans who are in the market for a new car will soon be gaining another option when it comes to buying an iPhone-friendly vehicle. German luxury automaker BMW recently announced that it will be incorporating Apple's Siri Eyes Free mode into all of the 2014 models of its cars reports PCMag.
BMW, along with eight other automakers, originally committed to installing Eyes Free Siri capability into their vehicles when the feature was first announced as part of the launch of iOS 6. Audi, Chrysler, Chevrolet, General Motors (NYSE:GM), Honda (NYSE:HMC), Jaguar (NYSE:TTM), Land Rover, Mercedes-Benz, and Toyota (NYSE:TM) had also pledged to integrate Eyes Free Siri into their vehicles within the next 12 months.
BMW's iDrive 4.2 update will also include compatibility with Samsung's (SSNLF.PK) S-Voice Drive mode. Users will be able to access either software by simply pressing a voice access button on the steering wheel.
Siri Eyes Free enables users to make and receive phone calls, listen to and dictate text messages, and execute various other voice-activated commands. BMW's upgraded iDrive system will now also be compatible with TuneIn Radio, Rhapsody, Audible, and Glympse applications.