Research In Motion Limited (NASDAQ:RIMM): Current price $13.05
Research In Motion says that on Monday, February 4th, its new ticker symbols will take effect as the company will begin trading as "BB" on the Toronto Stock Exchange and "BBRY" on the NASDAQ. However, the legal name of the firm is not changing and it will do business as BlackBerry until shareholders vote for the official change at its Annual General Meeting later in 2013.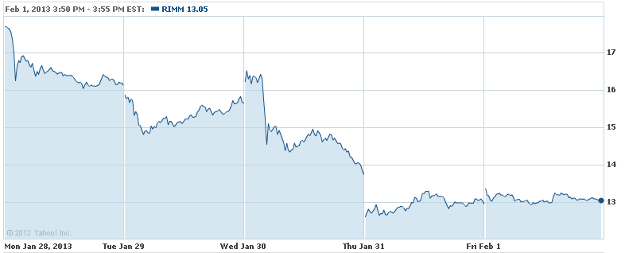 Want news like this in real-time so you can get an edge? Click here for Wall St. Cheat Sheet Pro.