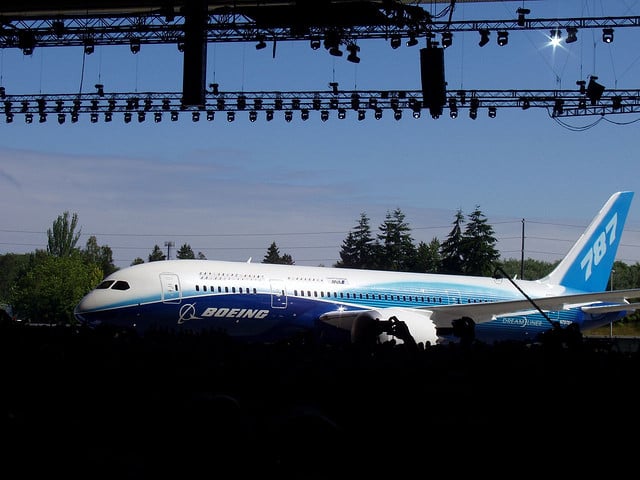 Many American companies, employees, and consumers are suffering the effects of the ongoing partial government shutdown, and Boeing (NYSE:BA) was added to that list Wednesday when the company warned that some of its jet deliveries could now see delays thanks to the closing.
According to The Wall Street Journal, Boeing manufactures most of its planes at its facilities in Washington state, where the Federal Aviation Administration delegates the final authorization responsibility to Boeing staffers. Those planes won't face production delays, but the 787 Dreamliners that Boeing builds at its factory in South Carolina might. There, FAA officials must sign off on the final authorization for completed planes, but because staff members have now been furloughed, they are unable to do so.
Though the impact of the delayed deliveries is limited considering Boeing only manufactures one to two 787s a month and the planes aren't expected to enter service until further in the future, the possible setback still highlights how just one more industry is now inadvertently suffering the consequences of the government shutdown. Boeing's rival, Airbus, already announced earlier this week that it will need to reschedule the delivery of one of its planes thanks to furloughs, and the repercussions aren't expected to end there.