Hanover Capital Mortgage Holdings, Inc. (AMEX:WAC): Current price $48.78
After the company acquired $93 billion of Fannie Mae backed servicing assets, FBR Capital raised their price target for Walter Investment. The firm reiterates an Outperform rating on the stock.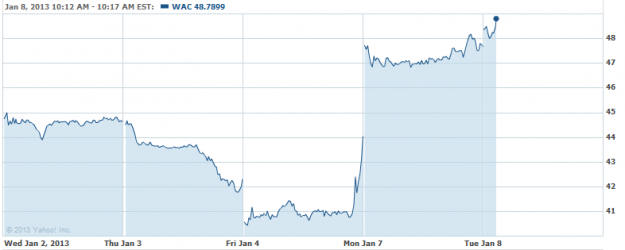 Save time and make money with our LOWEST ADVERTISED PRICE EVER to help you achieve your financial goals in 2013. This is a LIMITED TIME OFFER, so get your Stock Picker Newsletter now!