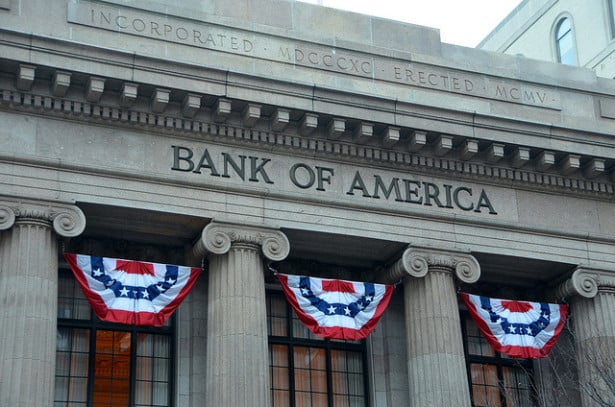 In April of this year, Bank of America (NYSE:BAC) said it would pay $500 million to release it from claims that it allegedly sold securities backed by defective mortgages. The settlement — which, to investors' surprise, was announced alongside first-quarter earnings — was meant to resolve 80 percent of all the claims filed against Countrywide's allegedly defective mortgage-backed securities, and 70 percent of the claims filed against Bank of America-created loans.
Allegations that the bank understated loan-to-value when the underwriting guidelines for those securities were disclosed arose in November 2007, with several pension funds launching a lawsuit against Countrywide Financial, the brokerage that Bank of America purchased in 2008 for $2.5 billion and the brokerage whose financial misconduct has cost the institution more than $45 billion. The plaintiffs claimed that by late 2008, virtually all the securities certificates had been downgraded to junk-bond status. In January of 2010, the Maine State Retirement System joined the suit.
When the settlement was announced, the bank noted that it was still subject to court approval, and with regulatory scrutiny growing, the case has indeed been reopened — with the federal government filing an objection that could derail the proposed $500 agreement.