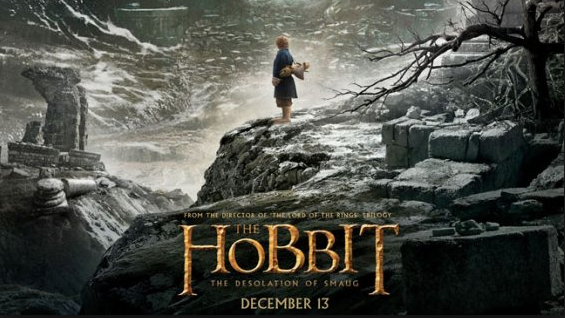 When the second installment of The Hobbit trilogy, The Hobbit: The Desolation of Smaug, comes out in December, be sure to make your way to theaters, because distributor Warner Bros. (NYSE:TWX) and director Peter Jackson need all the support they can get.
That's because the Associated Press reported Friday that the filming of the popular trilogy has already cost its distributor $561 million thus far, and that figure is still rising. Warner Bros. filed its financial documents in New Zealand — the country where the three films are being made – on Friday and revealed that its 266 days of filming last year cost the company 676 million New Zealand dollars ($561 million), and that figure doesn't even take into account the two months of "pick-up" shoots that will still need to take place this year.
Popular fantasy series such as The Hobbit, The Lord of the Rings, and Star Wars have long been associated with exorbitant budgets; however, The Hobbit has cost double the amount spent on the three movies in The Lord of the Rings series, also directed by Jackson. Its costs also soar past that of the Star Wars prequel trilogy, which came in at $343 million. The AP explains that Jackson's decision to shoot both in 3D and at 48 frames per second significantly impacted the lofty figure, but the results of the first installment only received mixed reviews from both critics and moviegoers.