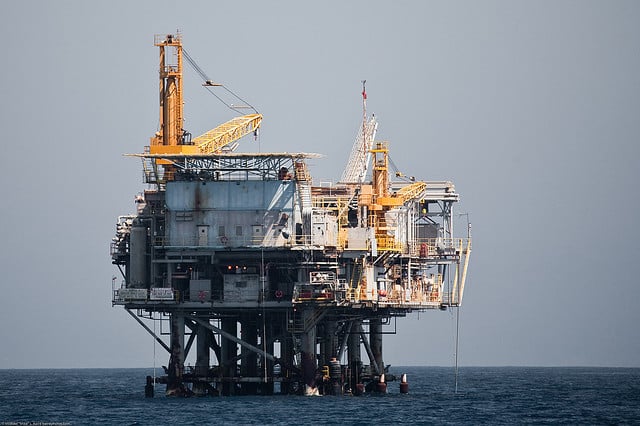 While Tropical Storm Karen moves toward land over the Gulf of Mexico, energy companies are bracing themselves for the possibility it could morph into a hurricane. BP (NYSE:BP), Chevron (NYSE:CVX),  and Exxon Mobil (NYSE:XOM) join oil producers in the area as they halt half of the area's production, the Wall Street Journal reports. For BP, the entire Deepwater region will close for business.
Weather agencies are tracking then path of the tropical storm as it approaches the oil-producing operations of the Gulf. BP company officials said their operations in the area, which amount to more than 200,000 barrels of oil per day, would be stopped until the environment was deemed safe for work, the Journal reports. The governors of Louisiana and Mississippi declared a state of emergency in advance of the storm's arrival.
According to a Wall Street Journal report, Chevron joined BP in pulling the staff from 185 production sites, from which 1.2 million barrels of oil arrived every day they were open in July. The news outlet said Chevron's moves targeted non-essential employees working at production sites in Gulf waters south of Louisiana. Gasoline markets felt the impact on the runup to the storm's arrival.