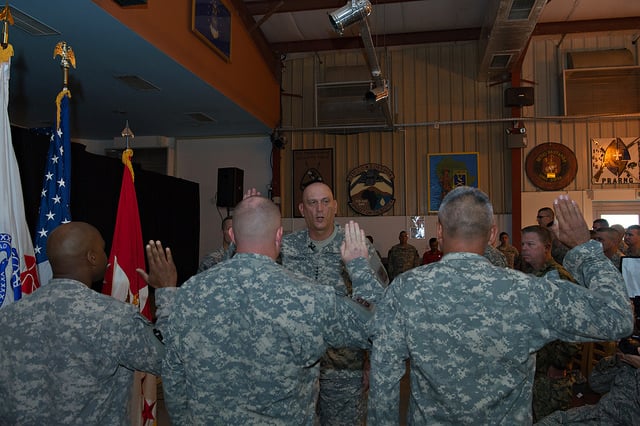 After the bipartisan budget deal passed in the House of Representatives, it moved on to the Senate where it is presently hitting road blocks. The budget contains provisions that decrease funds for military retirement. It would save about $6 billion in expenses, but the would reduce money going to enlisted individuals by around $80,000, the Veterans of Foreign Wars told the Washington Post.
This has some Republicans in the Senate hesitant to pass the budget, according to the Washington Post. Together, Senators Kelly Ayotte (R-N.H.), Lindsey Graham (R-S.C.), and Roger Wicker (R-Miss.) said the military component "disproportionately and unfairly targets those who have put their lives on the line to defend our country."
The cost-of-living adjustment for military retirees, who usually retire young at around forty, would be decreased by 1 percent in December of 2015, and then would go back up once the retirees hit sixty-two. At the moment, many Republicans say they will refuse to pass the budget bill while the military cuts are in place.