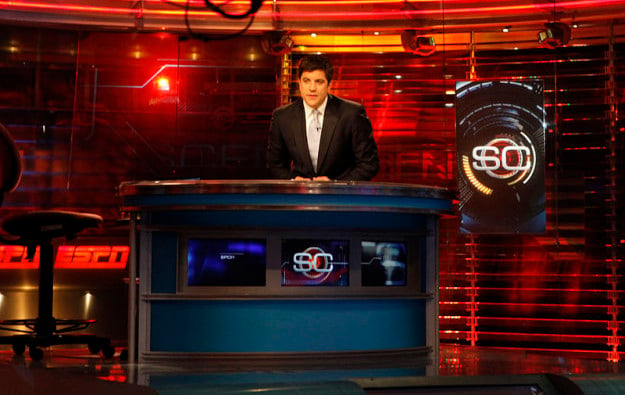 Americans have long been thought of as big sports viewers, but recent evidence illuminates that thanks to the rise of online video outlets and digital recording devices, sports programming simply isn't drawing in as many viewers as it used to (and still claims to). According to The Wall Street Journal, that is the ammo that cable providers are now using to combat the rising cost of sports programming.
It isn't breaking news that cable and satellite-TV providers are unhappy with the current price of what it takes to carry sports. Sports channels such as ESPN and regional sports networks account for 19.5 percent of fees paid by cable and satellite operators, and while that would make sense if a large portion of audiences were tuning in, recent data shows that this is no longer the case. Although the National Football League and other sports' big games garner a widespread amount of attention from viewers, according to media-research firm Nielsen's data provided by a major media company, the TV audience for sports is less than 4 percent of households on average.
That's the data that cable and satellite-TV providers will use as they continue to fight the rising cost of sports programming, because in fact, one would suspect the opposite trend to start surfacing. At a time when less and less people are subscribing to pay television, it is hard to understand why the cost of sports programming is still increasing, leading to a rise in the overall price of pay television. In the past three years, there were 213,000 new pay-television households, while 997,000 new householders were being formed. Now, according to Nielsen, there are five million households in the U.S. without a single TV, compared with two million in 2007. So forcing the existent TV watchers to bear a larger sports programming cost doesn't seem like an effective idea, especially as more and more viewers turn away from the television as they find more options available online.