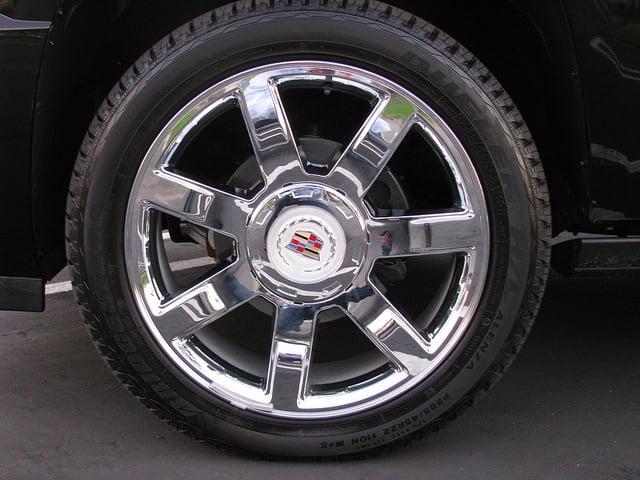 General Motors's (NYSE:GM) Cadillac division has announced that it will debut its next-generation Escalade vehicle in New York City on October 7, going on sale in 2014 as a 2015 model. According to Auto Blog whose reporters have caught glimpses of the new Caddy, the Escalade is anticipated to have a bolder, more flashy look than that of its current model with long, thin headlines and an egg-crate grill, but the inside is where the real upgrades are expected to take place.
It is rumored that its new cabin is where Cadillac will set itself apart as a luxury brand, furbishing the Escalade with its CUE infotainment system accessorized with a large touch screen and other roomy features. Motor Authority foresees the new Escalade offering a 6.2-liter V-8, rated at roughly 420 horsepower and 450 pound-feet of torque, and believes it could even have more powertrain options in the wings.
This Escalade represents the first of its kind not to be unveiled at the Texas State Fair, but GM seems confident that New York City is a more appropriate place for the launch when considering the Cadillac's customary consumer base. And that base seems to be pleased with what the luxury brand has had to offer thus far, demonstrated by the fact that Escalade sales are only down 5 percent this year even though consumers are aware that a new model will soon be launched.