Jay Leno is almost as famous for his expansive car collection as he is for his late-night TV appearances — at least in the gearhead circles. In addition to owning numerous rare and hugely expensive vehicles, Leno will often bring in guests — usually in the four-wheeled form — where he explores, pokes, prods, and discusses whatever vehicle is gracing his domain. The results of these "interviews" are filmed and aired in episodes of Jay Leno's Garage.
One of the greatest perks of being Jay Leno must be having access to cars that have not yet even been put into production yet. That was the case recently, when the Cadillac (NYSE:GM) ELR paid Leno a visit along with Frank Saucedo, the Director of Advanced Design at GM.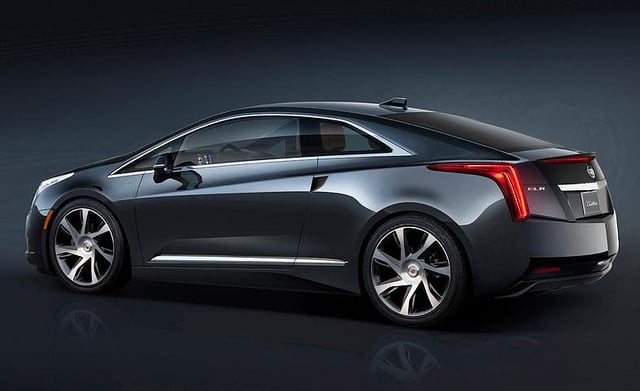 With its sleek lines, aggressive stance, and a crisp, modern look, the Cadillac ELR points to the future design strategy at Cadillac. More surprisingly, the attractive outside appearance belies the fact that the ELR is indeed a hybrid vehicle, running a similar drivetrain to Chevrolet's Volt extended range vehicle.
In the past, hybrid vehicles have established a reputation for being dull, boring, and mediocre drives, with superior fuel economy as their sole selling point. True enough, cars like the Volt and Toyota's (NYSE:TM) Prius can stretch a gallon of fuel better than most. However, the sleepy, dull characteristics tend to be translated to the exterior as well — it's safe to say that the Prius won't be winning any prestigious design awards any time soon. The ELR on the other hand, just might. Actually, it did.