Now, normally, external apps are good for Apple — the company makes a pretty penny from app-related purchases — so having the Cloud Player on iOS should have been a good thing. Unfortunately, Amazon had another trick up its sleeve.
The Cloud Player was made for the iPhone and iPod touch, and it has been completely free, which means Apple doesn't get a penny from it. Then, there are no in-app purchases — users' libraries are filled with external purchases from Amazon's MP3 Store and will never be charged Apple's fee. Plus, Amazon offers competitive prices.
The situation got even worse for Apple on Wednesday, as Amazon extended the app to include native iPad support, meaning it is as convenient as ever for Apple product users to avoid paying for music and being chained into its ecosystem. This continuing path from Amazon is definite trouble for Apple, as a significant portion of the revenue comes from iTunes.
Here's how Apple (NASDAQ:AAPL) traded Wednesday: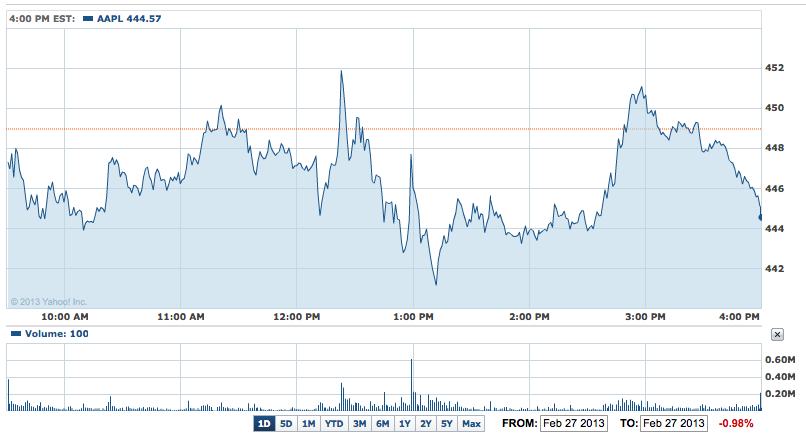 Don't Miss: Analyst: Here's Why Apple Needs A Stock Split.