In addition, Purves added, Apple's forward P/E ratio was at six-year lows and adjusted for its sizeable cash balance, the stock was trading less than seven times 2013 earnings. In this scenario and at the current level, it would soon start attracting value investors. Apple closed on Wednesday at $456.83.
The stock was also clearly oversold, the analyst said. "The stock has become oversold on daily [relative strength index] levels … We have seen in the last two recoveries a 5 percent to 8 percent move higher in the stock … Today's short-term RSI levels are increasing from a more heavily oversold position than they did the past two rebounds."
Here's how Apple has traded technically over the past 5 trading sessions: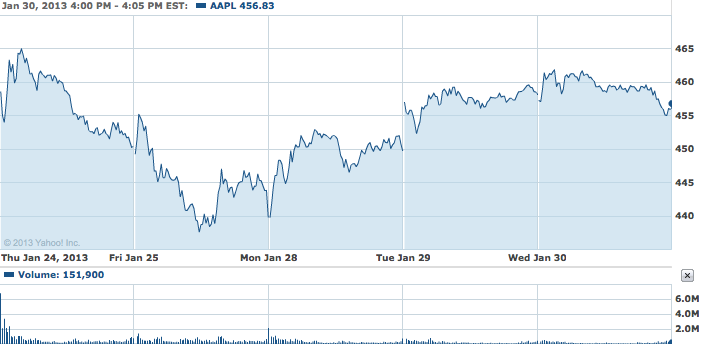 Don't Miss: Are Apple Analysts Getting a Reality Check?