Revenue for digital music rose nine percent to $5.6 billion. Downloads and streaming audio now account for most of the music sold in the United States and Scandinavia. Apple's iTunes is the number one digital music provider in the U.S. and is now available in 119 countries. It is followed by Spotify, with overall music subscriber numbers in the industry up 44 percent to 20 million last year.
However, one big problem that has remained for the digital portion of the industry despite the demise of Napster is illegal music downloads, particularly in markets such as Russia, India, and China. According to the report, 32 percent of all Internet users still regularly download pirated music.
Here's how Apple (NASDAQ:AAPL) traded Tuesday night: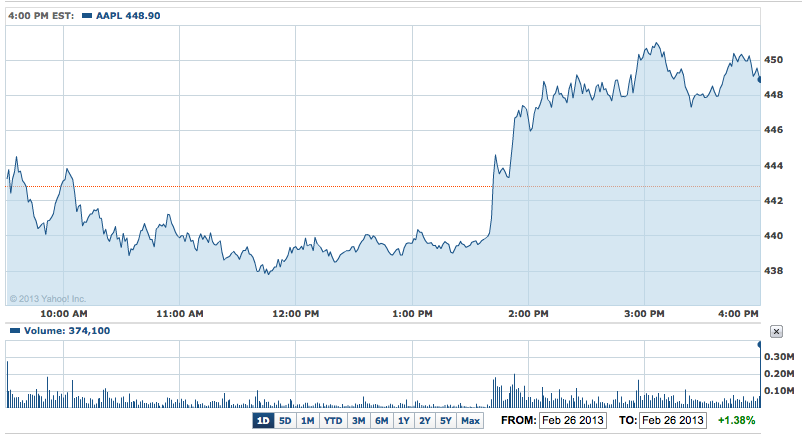 Don't Miss: Do New Buyers Love the iPhone?