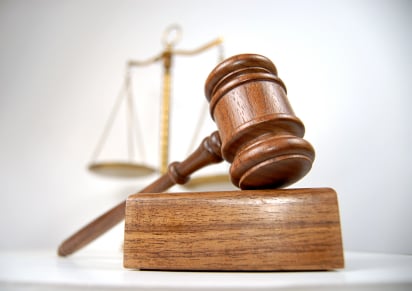 Apple (NASDAQ:AAPL) is urging the U.S. Trade Representative's office to overturn an International Trade Commission-ordered import ban on some older models of iPhones and iPads. The ITC issued the import ban after Samsung (SSNLF.PK) appealed a preliminary ITC decision that ruled Apple had not violated Samsung's patents.
Like all ITC decisions, this import ban is subject to a veto during a 60-day Presidential Review period. According to Foss Patents, the USTR has been delegated the veto authority by President Obama.
In its submission to the USTR, Apple argues that the patent that the ITC based its decision on is a standard-essential patent, or SEP, that Samsung refuses to license to Apple under "fair, reasonable, and non-discriminatory [FRAND]" terms. Apple notes that the ITC's "decision is plainly inconsistent with Administration policy," which recently issued a report that acknowledges the "potential policy concerns raised by an exclusion order issued on a SEP."
Apple also points out that "the Federal Trade Commission has found that seeking an injunction or exclusion order for the alleged infringement of a SEP violates federal competition law." Apple argues that the ban will harm consumers by removing popular products from the market and have a chilling effect on innovation since the ban involves a SEP.