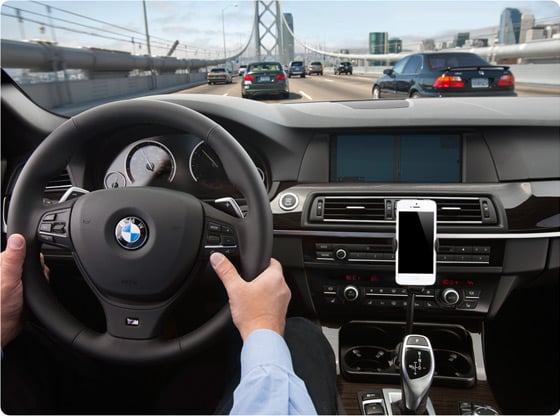 Apple (NASDAQ:AAPL) is exploring the development of a unique driver customization system, which could make cars more comfortable for Apple users. A recent patent application uncovered by Apple Insider outlines a system that will automatically adjust the car's interior, according to an individual driver's specifications.
The patent, titled "Automatic Configuration of Self-Configurable Environments," describes how a user's car setting preferences can be saved and implemented in another car by using a mobile device such as an iPhone. If a driver switches to a different vehicle, the car will automatically adjust itself to the user's preferred settings.
"A user's portable electronic device can learn configuration preferences from a first environment, such as the user's car, and when the user visits another similar environment, such as a rented automobile, those configuration preferences can be imported into the visited environment and used to automatically configure the environment according to the imported preferences," states Apple in the patent abstract.