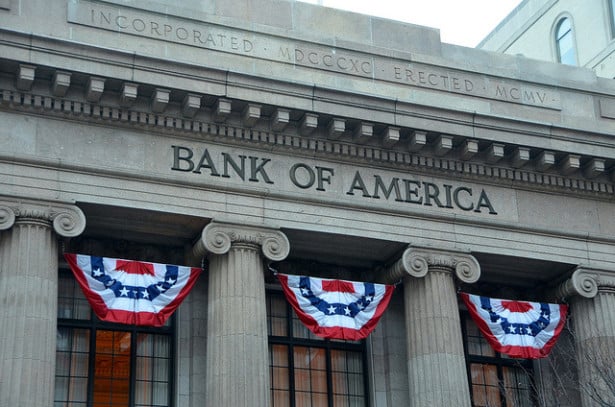 In a recent interview with the Los Angeles Times, Bank of America (NYSE:BAC) Chief Executive Brian Moynihan likened the once embattled bank to the state of California — now a positive comparison as both look to see continued success as the economy improves. What is the key to BofA's newfound success? "Addition by subtraction," Moynihan explained.
Speaking about California's need to rein in its budget before it saw the success it's seeing presently, Moynihan said, "The same thing happened with us." Now, BofA is no longer interested in being the biggest and the mantra taken up by Moynihan is "We don't have to be the biggest."
Moynihan is almost four years into his tenure as BofA's chief executive and during that time the bank has seen a 7 percent decline in the number of branches. While BofA was once the biggest bank, its 5,300 retail offices are now lower than both Wells Fargo (NYSE:WFC) and JPMorgan Chase (NYSE:JPM). BofA staff has also seen a decline of 11 percent since Moynihan announced his plan to downsize in September 2011.