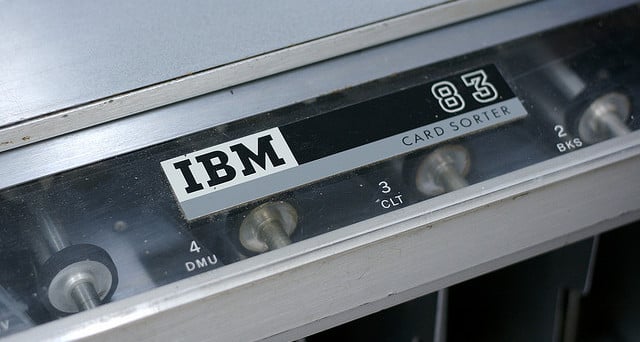 Can Watson, the Jeopardy-winning computer whose software enables it to learn from past experience, become of one of the biggest inventions in International Business Machines' (NYSE:IBM) 103-year history? That is the question IBM executives are asking themselves as they consider whether the artificially intelligent computer system named for company co-founder Thomas J. Watson can ever be big business for the company.
Three years have passed since Watson competed on Jeopardy, and over years IBM has slowly begun to commercialize the software. During the tech company's third-quarter conference call in October, IBM CEO Virginia "Ginni" Rometty said Watson will generate $10 billion in annual revenue within 10 years. If that goal is reached, Watson would be the fastest IBM business to reach that milestone. Yet as of the third quarter, total revenue for the computer system amounts to less than $100 million.
Regardless of the meager revenues Watson has generated thus far, IBM executives believe the AI computer system could stand alongside the mainframe computer and personal computer as great technological achievements. The technology that distinguishes Watson from other analytical software — its ability to learn — took years of research in IBM's labs to develop, and the company thinks that technology has the potential to play an important role in the medical field.