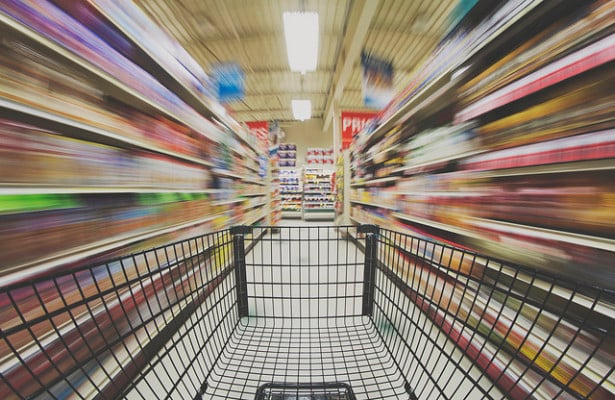 "Consumer spending remains strong going into 2014," TD Securities economist Gennadiy Goldberg told the Wall Street Journal earlier this month after the Department of Commerce released November's retail spending figures. Still, he expressed concern regarding the nation's slow income growth levels, noting that the current pace of spending will not last long without greater wage gains. "There's only so much spending that consumers can finance from savings," he added.
The government's numbers show that Americans increased spending in the month of November; the personal consumption metric, which reflects how much consumers spend on products like electronics and services like healthcare, rose 5 percent. That was the fastest rate since June, with gains largely driven by spending on big-ticket items. In fact, more than half of the increase was the result of automobiles sales, parts buying, and spending on services.
Plus, other data showed consumer sentiment soared to a five-month high in November. Together, the gains in retail sales last month and the rising consumer sentiment suggest that Americans have largely shrugged off their worries in political stability following October's partial shutdown of the federal government and January's increase in the payroll tax.