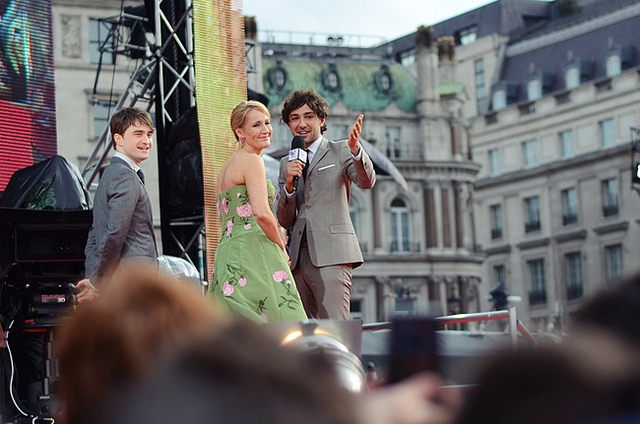 Fantastic Beasts and Where to Find Them might not be Harry Potter, but it's another film franchise, and it's also written by the widely celebrated author, J.K. Rowling — so Time Warner Inc.'s (NYSE:TWX) Warner Bros. Studios is willing to try to make it magic. According to Bloomberg, in Rowling's screenwriting debut, the author will write the script for the first film in the series Fantastic Beasts and Where to Find Them, and thus will expand her partnership with Warner Bros. Studios.
The future movie will not be tied to the Harry Potter series in any way, but its plot will be based on a fictional textbook used by Hogwarts students. Rowling explains in a statement highlighted in the report, "Although it will be set in the worldwide community of witches and wizards where I was so happy for 17 years, 'Fantastic Beasts and Where to Find Them' is neither a prequel nor a sequel to the Harry Potter series, but an extension of the wizarding world."
The departure of Rowling's script from Harry Potter may come as a disappointment to Potter groupies, but Warner Bros. is confident the best-selling author can win them back with tales of a Hogwarts world pre-Potter. Characters like Hermione Granger and Ron Weasley definitely won't take the forefront in the new script, but Newt Scamander, author of the "Fantastic Beasts" textbook will instead steal the show.