With shares of JetBlue Airways Corporation (NASDAQ" target=_blank>NASDAQ:JBLU) trading around $5.75, is JBLU an OUTPERFORM, a WAIT AND SEE, or a STAY AWAY? Let's analyze the stock with the relevant sections of our CHEAT SHEET investing framework:
E = Equity to Debt Ratio is Unremarkable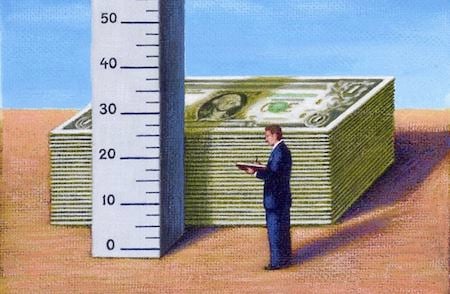 Nearly every airline in the industry has filed for bankruptcy in the past few years, and the financials reflect this. JetBlue's debt-to-equity ratio of 1.54 falls right in between its two major competitors, with Southwest Airlines Co. (NYSE" target=_blank>NYSE:LUV) clocking in at just 0.46 (the company never had to file for bankruptcy), and United Continental Holdings, Inc. (NYSE" target=_blank>NYSE:UAL) clocking in at 6.70 (speaks for itself).
We also need to consider total debt and total cash on hand, which for JetBlue is $2.92 billion in debt and $1.06 billion in cash. This compares to Southwest at $3.23 billion in debt, and $3.24 billion in cash, and United Continental at $12.24 billion in debt, and $6.68 billion in cash.
T = Technicals on the Stock Chart are also Unremarkable

As of December 21, the stock price was 11.77 percent above its 20-day simple moving average, or SMA; 13.34 percent above its 50-day SMA; and 16.95 percent above its 200-day SMA.
Since the beginning of 2012 the stock price has been in a upward trend, rising 13.28 percent this year to date and rising 8.61 percent year over year.

As a benchmark, the S&P 500 has risen 11.99 percent this year to date, and has risen 13.03 percent year over year.
For comparison, shares of Southwest have come up 24.38 percent this year to date, while shares of United Continental have come up 27.99 percent.