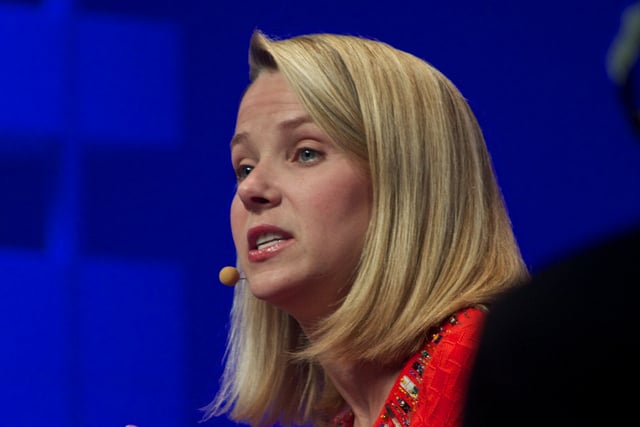 Marissa Mayer's efforts to ramp up Yahoo's (NASDAQ:YHOO) mobile properties through a string of acquisitions has been heavily reported on during her time as CEO, but now Mayer seems to be turning her focus to the company's media offerings, as well. According to a report from AllThingsD, Mayer is cooking up a deal with celebrity reporter Katie Couric for an original Web interview show that will be prominently featured on the Yahoo homepage.
Couric currently has a daytime talk show called Katie on Walt Disney Co.'s (NYSE:DIS) ABC Network, which already has a close partnership with Yahoo. AllThingsD also reports that Mayer has been in talks with Conde Nast's Vogue for the fashion magazine to produce some sort of digital content for the site. AllThingsD pointed out that, coincidentally, Vogue's 900-plus page September issue included a spread on Mayer.
Couric has done some small appearances for Yahoo and has a video series called Katie's Take, which is basically a shortened version of the talk show, already on Yahoo. But the new deal would be much more substantial and heavily overseen by Mayer herself. Sources who spoke with AllThingsD said the video series would contain exclusive celebrity interviews done specifically for the Web.