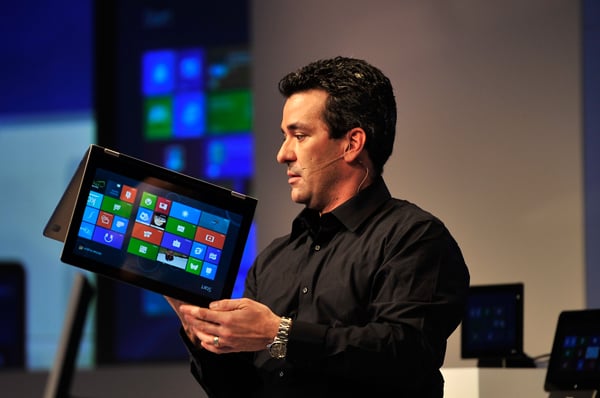 Microsoft (NASDAQ:MSFT) Chief Executive Officer Steven Ballmer is expected to unveil the company's much talked about restructuring plan this week, although the question of who will replace Ballmer as CEO is not likely to be answered just yet.
Ballmer is expected to reorganize the company around software and devices, both for consumers and businesses. This will allow the company to narrow its focus on fewer endeavors, while also eliminating overlapping areas. It also means moving a lot of top executives around.
Servers and Tools head Satya Nadella will now be in charge of a new cloud-computing and business products unit. Qi Lu, who heads online services, could add Microsoft Office software to his current responsibilities, which include the Bing search engine. Julie Larson-Green, now co-head of Windows, could also take charge of all Microsoft devices, from the Xbox to the Surface tablet, to future music and TV services. Terry Meyerson, who's currently in charge of the Windows Phone, could take over all Windows engineering and platforms. Those are just a few of the changes expected, as almost all of Microsoft's top executives will be affected by the restructuring.