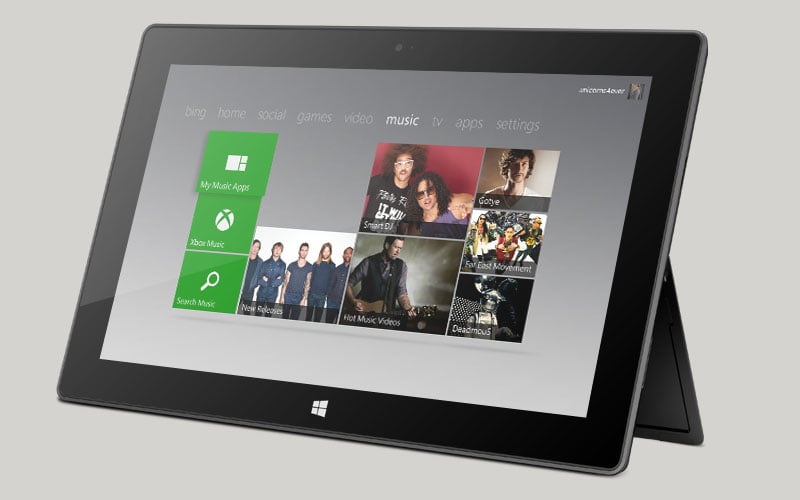 Wanting to ramp up its stagnant tablet sales, Microsoft's (NASDAQ:MSFT) Surface RT will be getting an update courtesy of chips made by Qualcomm (NASDAQ:QCOM), the largest chip supplier for smartphones and tablets.
New versions of the Surface will be based on the Snapdragon processor by Qualcomm, known for delivering fast wireless data connections, reports Bloomberg. The current chip that Microsoft uses for its Surface, Nvidia's (NASDAQ:NVDA) Tegra chip, will continue to be used in some versions of the Surface.
Thus far, sales of the Surface RT have been far from impressive, especially considering the technology with which it comes equipped. The RT is the first Microsoft product to use chips that work on ARM Holdings (NYSE:ARMH) technology, a company that dominates in smartphones and tablets. Microsoft is hoping that Qualcomm's LTE wireless connections, combined with ARM Holdings technology, will prove enticing to customers.