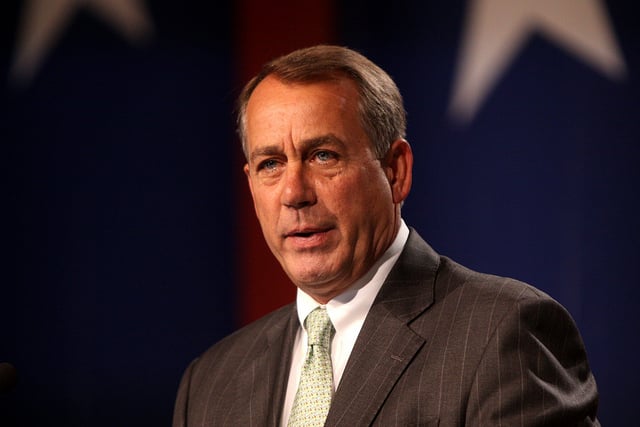 Many Republicans will be facing female opponents in elections — and the prospect has the National Republican Congressional Committee feeling jittery about it's constituents training in how to talk to, and about, women. Speaker of the House John Boehner has his aides meeting with fellow Republicans to consider gender sensitivity.
"Let me put it this way, some of these guys have a lot to learn," a Republican staffer told POLITICO, and a GOP aide described the sessions being held by the NRCC as lessons in "messaging against women opponents." An ideal example of the type of publicity the party is trying to prevent would be Representative Todd Akin's (R-Mo.) disastrous commentary on rape in 2012.
"If it's a legitimate rape, the female body has ways to try to shut that whole thing down," Akin said, as reported by the Washington Post. The comment created major problems for the party's public face, making them highly vulnerable to Democrat's attack on their health policy preferences.