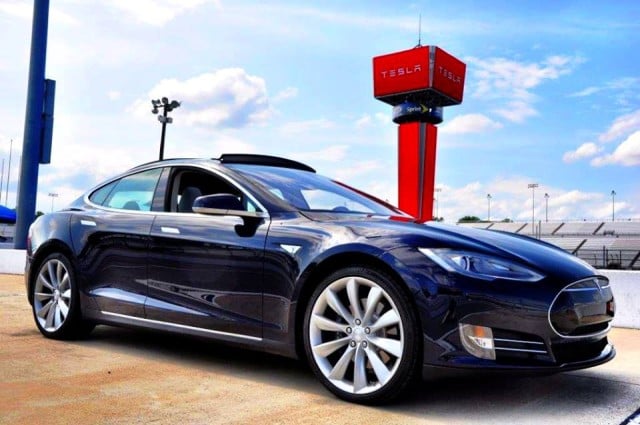 These days, Tesla Motors (NASDAQ:TSLA) doesn't only affect the wallets of both investors and consumers. Suppliers, too, are feeling the impact the increasingly popular electric car manufacturer is having on the automobile industry — and they're racing to keep up with Tesla's progress.
Tesla Motors and its iconic Model S sedan have all but hogged automobile headlines as of late. The U.S. automaker has seen its stock soar ever since posting its first profitable quarter, and its all-electric Model S has also won the hearts of many, just as long as they can stomach the base line $70,000 price-tag.
And Venture Beat reports that along with Tesla's big price tag, comes a significant lithium-ion battery cell demand. The company's Model S vehicles are forecasted to soon eat up as many lithium-ion cells as the entire car industry produced pre-Model S, so if suppliers want to keep up with Tesla's efforts, they have to act fast, and they have to expand.
As of now, Tesla's CEO and co-founder Elon Musk is hoping to roll out 21,000 sedans by the end of this year and he wants to further increase that figure to 40,000 by 2015. These goals are putting a significant strain on Tesla's automotive parts suppliers, but they're working to offset the deficit, especially as they witness their profits rise.