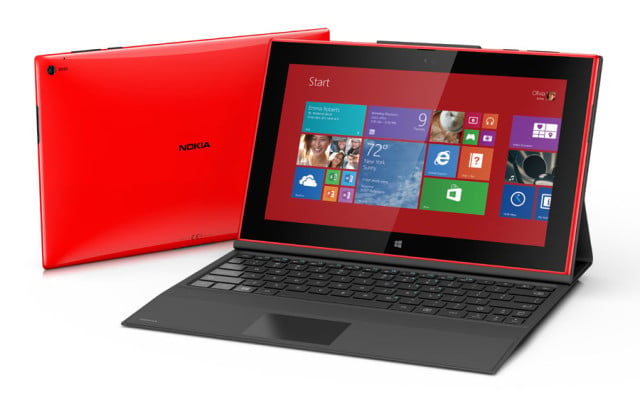 With Nokia Corp.'s (NYSE:NOK) mobile device business set to be acquired by Microsoft Corp. (NASDAQ:MSFT) in the new year, the company is expanding its product portfolio and is set to debut its first Windows-based tablet next week. The tablet, named the Lumia 2520, will go on sale in the U.S. via AT&T Inc. (NYSE:T) at a base price of only $199 under certain conditions, the Wall Street Journal reports.
After rounds of unofficial leaks dating back to September, AT&T put out an official announcement on Friday that the tablet device would go on sale November 22 for $399 with a two-year data agreement, or $199 if consumers bundle the product with another high-end Nokia smartphone along with a two-year plan. While the official news so far has been limited to U.S. sales, the device will also be available in other markets, though the prices in those markets has not yet been confirmed.
As the WSJ points out, Nokia was once a dominant force in the global mobile devices market before lagging behind rivals Samsung, Apple Inc. (NASDAQ:AAPL), and Google (NASDAQ:GOOG). Microsoft evidently saw value in Nokia's struggling mobile device business and purchased the company's handset business for over $7 billion in September. While Microsoft has had troubles of its own in the mobile device business, and has recently launched the second generation of its Surface tablets, the tighter team-up of the two tech giants could pay dividends as Microsoft struggles to successfully establish itself in the market.