With shares of Yum! Brands, Inc. (NYSE:YUM) trading around $64.72, is YUM an OUTPERFORM, a WAIT AND SEE, or a STAY AWAY? Let's analyze the stock with the relevant sections of our CHEAT SHEET investing framework:
C = Catalysts for the Stock's Movement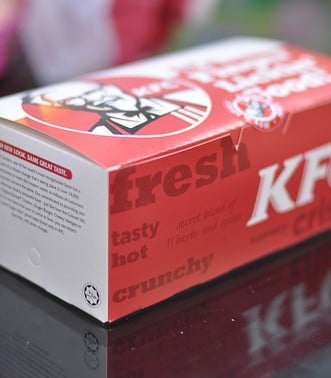 In December, news circulated that KFC was supplied chicken that contained excessive amounts of antibiotics. The Shanghai Food and Drug Administration has been mulling tough food safety laws and has promised to crack down on suppliers and distributors that don't meet strict standards. The company is cooperating with officials while an investigation is launched into its suppliers and its compliance with safety regulations.
It's worth noting that the antibiotics were found in a very small percentage of KFC products.
Catalysts are critical to discovering winning stocks. Check out our newest CHEAT SHEET stock picks now.
In a statement released at the end of November, chairman and CEO David Novak commented: "For the fourth quarter, stronger than expected operating performance from Yum! Restaurants International and our U.S. division is offsetting softer sales in China, where we no longer expect same-store sales to be negative as we overlap 21% same-store sales growth from last year."
Fourth-quarter same-store sales are expected to be +4 percent at YRI, +3 percent in the U.S., and -4 percent in China.
He added, "We are extremely confident Yum! China remains the best growth story in the restaurant industry."