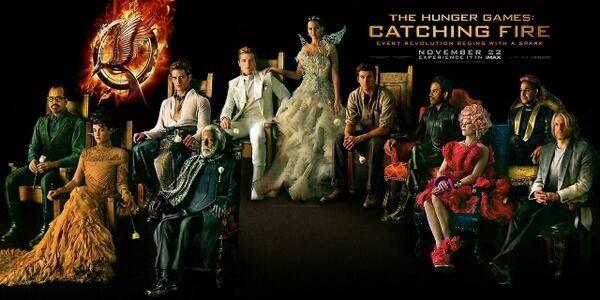 The sheer amount of sequels set to come at movie audiences over the next several months is enough to raise eyebrows. But of the eight big sequels set to be released before the end of year, no sequel is likely to do bigger business than Lions Gate's (NYSE:LGF) The Hunger Games: Catching Fire, which is set to have its world premiere in London on November 11 before releasing in the U.S. on November 22 with a worldwide release soon after.
Catching Fire is based on the second novel of Suzanne Collins' best-selling book series and stars Jennifer Lawrence, Josh Hutcherson, and Liam Hemsworth. The anticipation for the film is a fierce as the first film made $700 million worldwide and has done extremely well at the foreign box office — one of the major reasons for Lions Gate's decision to have the world premiere in London rather than the usual locations of either Hollywood or New York.
But while Catching Fire is no doubt the one upcoming sequel absolutely sure to smash box office records and bring huge amounts of fans to the theaters, it's not the only one — not by a long shot. From now until the end of the year, there will be a steady stream of sequels in all different genres and the first of the bunch will be released this weekend.
Here are the 8 biggest sequels set to be released before the end of the year, in chronological order.