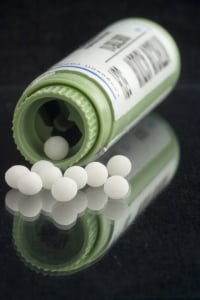 Analysts and investors alike were taken with the performance of healthcare stocks last year.
In 2013, stocks in the 540-company strong sector will face pressures from the still-recovering economy, but as Dan Hunt, a co-portfolio manager for the Allianz RCM Wellness Fund told The Street in November, companies have primarily gone through the big patent cliffs and earnings have been rebased at a reasonable rate. Furthermore, the industry will benefit from the huge influx of 30 million new customers that will receive health insurance as a result of ObamaCare.
Here's a look at three stocks starting off the new year with a spike:
1)  Celgene (NASDAQ:CELG): Current Price $91.42
Pushed up by a positive forecast on Monday and several analyst upgrades, shares of the biotechnology company traded slightly above the stock's five-year high of $91.40 on Tuesday. The company, which has the third largest market capitalization in the industry, updated its guidance for its upcoming fiscal year, which drew analysts' interest.
Save time and make money with our LOWEST ADVERTISED PRICE EVER to help you achieve your financial goals in 2013. This is a LIMITED TIME OFFER, so get your Stock Picker Newsletter now!