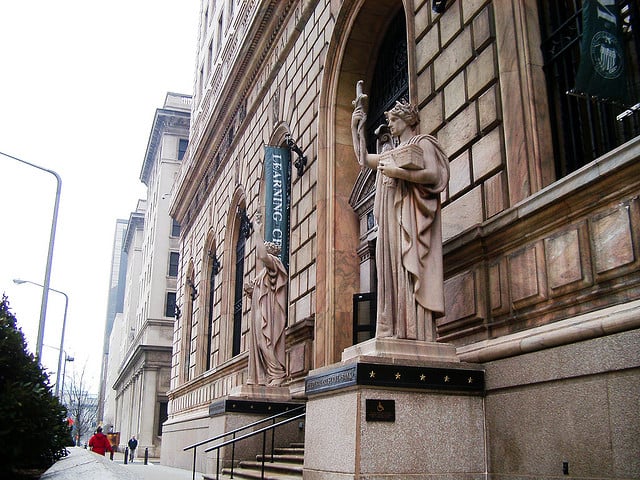 The predictions for 2014′s central banking policy are in. Instead of coalescing around stimulus plans, banks are expected to pursue individual policies and tactics to deal with with uneven global growth and falling inflation. "Policy paths will be dictated by diverging economic trajectories," co-founder of London-based SLJ Macro Partners LLP, Stephen Jen told Bloomberg.
In the U.S., the Federal Reserve got a head start, deciding in December that the taper would go into effect in January. Instead of purchasing assets at the rate of $85 billion for month, the policy is being reduced to $75 billion each month. In a survey of economists conducted by Bloomberg, the economists speculated that $10 billion decreases would continue, following subsequent Fed meetings. Then, the program could end in December 2014, after having been incrementally scaled down.
When the Fed announced the decision to taper, it cited "the improvement in economic activity and labor market conditions over that period as consistent with growing underlying strength in the broader economy," as the impetus to act. In the UK, policymakers have been confronted with improving economic data as well, but whether or not the Bank of England will change course is uncertain. The Wall Street Journal reports that the Bank of England's Governor, Mark Carney, tied low-interest rates to an unemployment level of 7 percent. Only after falling below that threshold would the bank consider a change in policy. Unemployment has been declining, and at last measure was 7.4 percent.