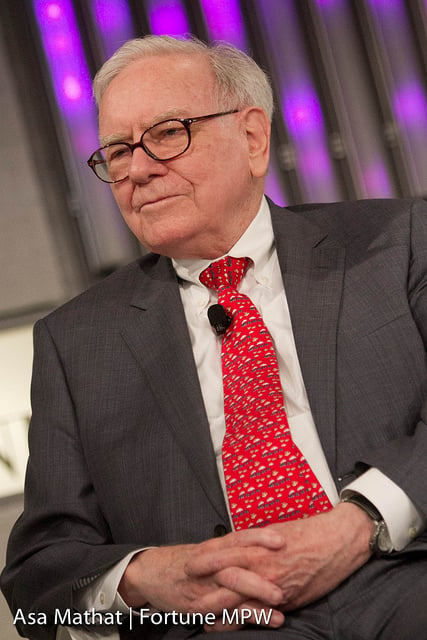 How much is it worth to dine with the Oracle of Omaha? The winning bidder for this year's charity lunch with Warren Buffett will have to pay over $1 million, a huge figure that is nonetheless being called a "bargain" compared to figures raised just last year, not to mention the previous year.

The celebrity chief executive of Berkshire Hathaway (NYSE: BRK.A) has donated his presence at lunch for fourteen years on behalf of GLIDE, a San Francisco charity that helps the city's poor and homeless. Last year, the winning bidder had to pay $3.46 million, while the 2011 privilege went for $2.63 million. All told, the $1,000,100 it took to score a lunch date with Buffett this year has taken on the appearance of a bargain.
The bidding takes place every year on eBay (NASDAQ:EBAY), the online auction house that reported the 2012 lunch with Buffett was the highest price ever recorded for a charity offering. The all-time highest price paid on eBay was $4.9 million, which bought the winner a jet plane. Smith & Wollensky Steakhouse in New York donated $10,000 to GLIDE in hopes of hosting the lunch for Buffett and the still-anonymous guest, who can bring up to seven people along for the meal. Still, the donated meal doesn't mean Buffett will actually eat at Smith & Wollensky.