While it seems that everyone and their dog are glued to a smartphone these days, tablets are driving more traffic to websites.
According to a new report from Adobe (NASDAQ:ADBE), tablets passed smartphones in terms of page views for the first time in February. Since the success of Apple's (NASDAQ:AAPL) iPad, other tablets from Amazon.com (NASDAQ:AMZN), Samsung (SSNLF.PK) and Google (NASDAQ:GOOG) have entered the market to give consumers more options than ever before.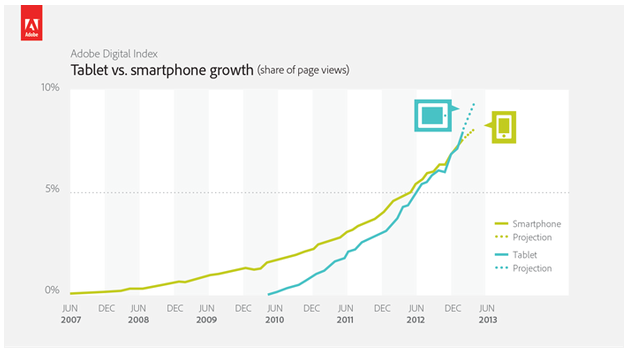 Adobe based its report on analyzing data from over a billion visits to more than one thousand websites last year. To get an idea of the different uses, Adobe noted that smartphones are more likely to be used for things like paying bills and streaming music. Tablets on the other hand are more often used for shopping.
Don't Miss: Small Businesses Have Yet to Recover from Congress