Yelp (NYSE:YELP), which provides local business reviews and advertising, announced better-than-expected fourth quarter revenue, but the company still posted a loss amid growing expenses.
After Wednesday's closing bell, the San Francisco-based company reported a net loss of $5.3 million (8 cents per share) for the three months ended December 31, 2012, compared to a net loss of $9.1 million (56 cents per share) a year earlier. Revenue surged 65 percent to $41.2 million, compared to $24.9 million in the fourth quarter of 2011. Analysts on average projected a loss of 5 cents per share on $40 million in revenue.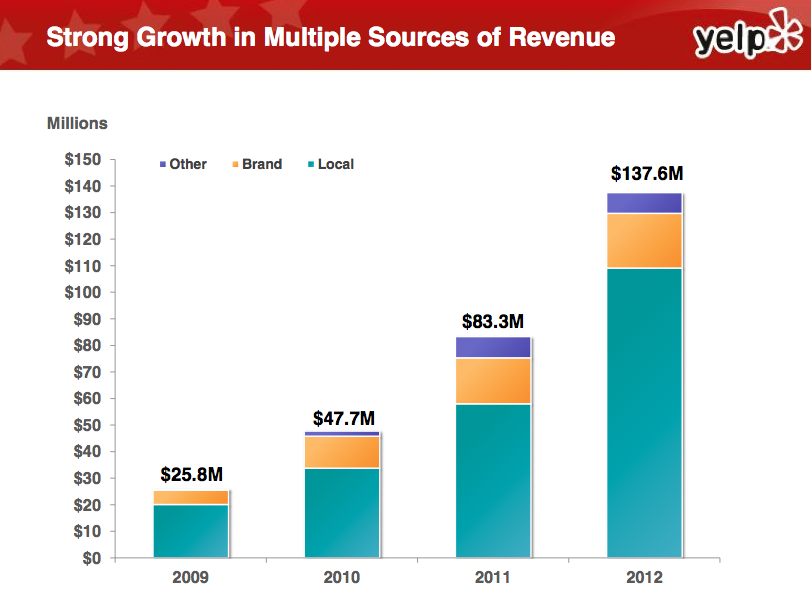 Net revenue for the full year came in at $137.6 million, up 65 percent from $83.3 million in the prior year. However, total cost and expenses jumped 57 percent for the year, resulting in a net loss of $19.1 million, worse than the $16.9 million loss in 2011.
The company remains upbeat…