Jeff Gundlach, bond legend and founder of DoubleLine Capital, held his first conference call and presentation of the year last night. The event revealed his outlook on the global economy and various issues for 2013.
Here's your Cheat Sheet to Gundlach's "Year of the Snake" presentation, which is a play on words with the Chinese New Year and the market's likelihood to give us a bite or two this year.
Bonds:
Treasury bonds are not in a bubble when compared to other fixed income assets. However, investment-grade corporate bonds are the most overvalued when looking at history and he would not invest in European bonds.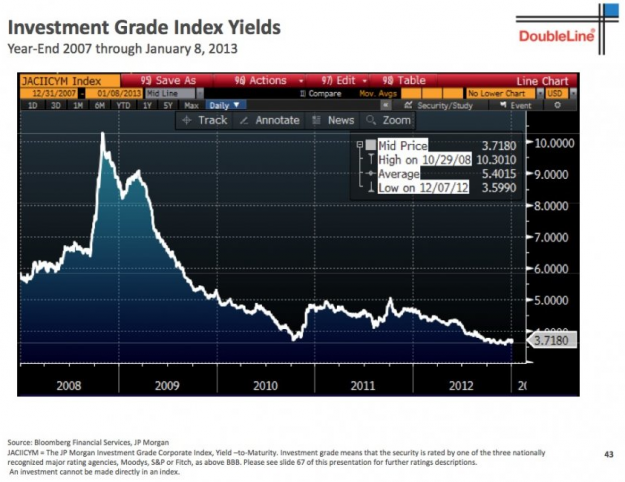 Start 2013 better than ever by saving time and making money with your Limited Time Offer for our highly-acclaimed Stock Picker Newsletter. Get our fresh Feature Stock Pick now!
Equities:
With the recent bounce in the Japanese stock market, "It's hard to be in love" with the Nikkei at today's prices. Although, he can see the index rising another 1,000 points, maybe 2,000 points. Gundlach says, "I like the Shanghai and I like the Nikkei. I know they're overbought, but so is the S&P 500."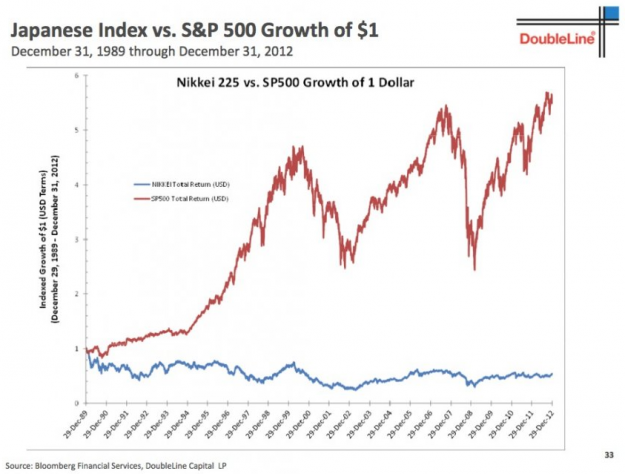 Big moves likely for Apple and gold…