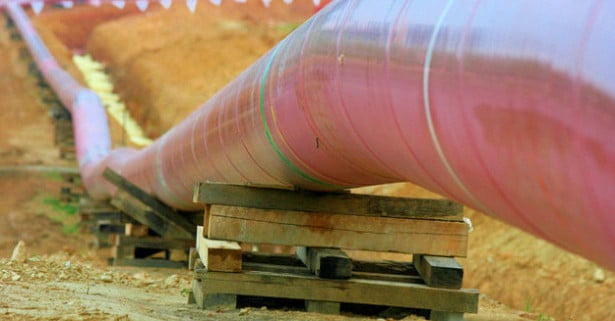 Thursday wasn't a good day for Chesapeake Energy (NYSE:CHK). The company is being forced to give up a substantial chunk of land in New York, as the state has banned the practice of hydraulic fracturing, or fracking, for the past six years, and it doesn't look like it will lift that ban anytime soon. Chesapeake also has to pay a $7.5 million settlement to Pennsylvania landowners who accused the company of making illegal deductions from their royalty payments.
The issue of the land Chesapeake owns in New York was first reported on by Reuters, which said the company is giving up 12,000 acres of land it has leased in the state but has been unable to use because of New York's ban on fracking. The company has been in a legal battle with the owners of that land, who have been fighting for increases on their leases.
The Reuters report said that those 12,000 acres are a small portion of Chesapeake's 2.5 million acres leased across the U.S. to drill for natural gas. It is significant for New York, though, where Chesapeake is one of the state's biggest leaseholders. Energy companies have grown increasingly frustrated with the state, where drilling has been basically banned since 2008.