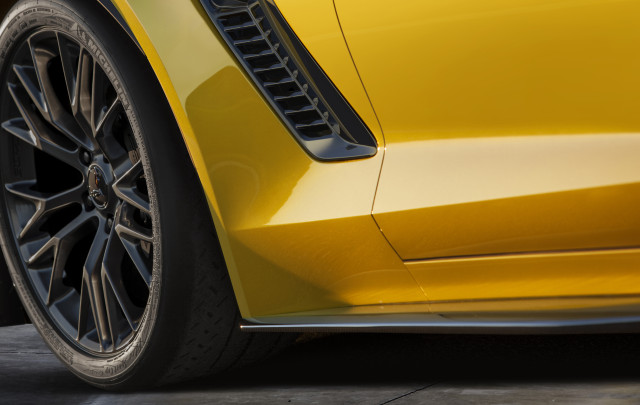 With the next iteration of the new Corvette bound for the Detroit Auto Show next month, General Motors (NYSE:GM) has shed a bit of light on what to expect from the harder-core version of Chevrolet's already juiced up performance car. Reportedly, Chevy is aiming at two industry heavyweights — the Nissan GT-R and the Porsche 911 Turbo — as its benchmarks for the new Z06.
Those are pretty lofty ambitions, to say the least. The Nissan GT-R — which sports about 545 horsepower from a twin-turbo V6 — has been lauded by just about every critic who gets their hands on it as being one of the best drivers cars on the market today, with figures that far outperform its price point (it falls around $100,000).
The Porsche, too, comes from a long legacy of vehicles that have often been used as performance gold standards. While the 911 is no slouch by any means, the 911 Turbo — and its nearly $150,000 price tag — delivers 525 horsepower from a twin-turbo flat-six, which can bring the car from a standstill to 60 in 3.2 seconds, and on to a top speed of 195.